Becoming An Outreachy Intern
A Guide on what to expect and how to stand out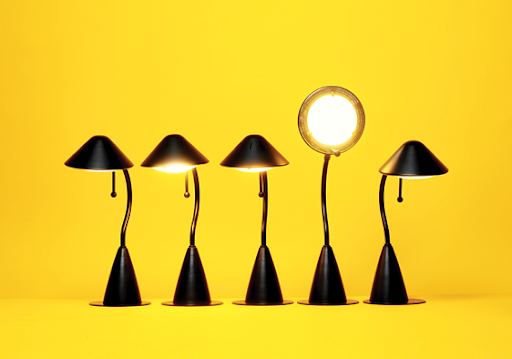 Before I begin, I would like to point out that this guide is
based on my own experience applying and getting selected for Outreachy internship.
Feel free to take only the points you believe apply to your unique situation, I
believe you will find enough here to help your journey into getting accepted as
an outreachy intern and ultimately, becoming an established open-source
contributor.
This guide is divided into four sections:
What is Outreachy
Initial application stage
Contribution stage
Final application stage
So let's get started.

A Little About Me


I am Raymond from Nigeria, an outreachy intern 2020 working
with Wikimedia foundation and I work mostly with react and django. I tweet @CodeBlooded_JS (give me a shout out
).
Now that is out of the way,
What Is Outreachy?
If you don't know already, Outreachy is a paid
remote internship program for the under-represented in tech. You get to work
from anywhere around the world on Free and Open-source software and
paid a stipend of $5500USD for three months and $500 for travel stipend to
attend conferences, how cool is that

?
This guide assumes you are eligible to apply for this internship,
to confirm your eligibility status, visit here .
So you are eligible? The very first thing to do is the ...
Initial Application
I first heard about Outreachy from my friend and mentor
Aladi Kenneth. At that time, I felt I wasn't ready to take on such a
challenge. After attending Oscafest 2020 organised by OSCA though, I decided to give it a
try. You might want to follow Edidiong Asikpo and Ndubuisi Onyemenam, they run a telegram group where they help first-time contributors to open-source figure out how it is done. If you are currently thinking about applying, these points might help:
Start on time: Outreachy applications involves writing many essays.
Make sure to start on time so as to give yourself enough time to think deeply
about these essays as waiting till it remains two days to application deadline
before writing your essays can be compared to shooting yourself on the foot.

Tell your story: Whatever you do, keep in mind that these essays
are the Organizer's only way to get to know you. Dress your essay like you would
dress yourself while going for an interview. Remember that no matter how good
you are technically, this is your first and only chance to get into the program
(at least within that period you are applying. You still get another chance
after that period to apply to another cohort). Outreachy organizers aim to get
to know you better through these essays, so make sure to tell a compelling and
deep story. Why should they choose you over the many other persons who are
applying? (think very much about this, it might not be obvious at first). For comparison, during my own
application, It took on average, 1 week to complete my application. This is to
give myself enough time to figure out what they are really asking about and how
that relates to my own situation.

Edit, edit, edit: Don't assume your essays are perfect on first
draft, I found that reviewing your essays after 24 hours of writing them is a
great way to figure out what is wrong with the essay.

Meet the deadline: Finally, make sure to submit your essay before
the deadline. It wouldn't matter how wonderful your essay is, failure to submit
your essay before the deadline is equivalent to shooting yourself on the tummy
Contribution Phase
For the contribution phase, you are expected to choose at
least one project from the list of projects from different organisations and
contribute to (fixing bugs, documentation, design, etc). Many potential interns
get it wrong here. They spend so much time contributing to many projects at
once, the idea being to increase their chances of getting selected. Instead,
here is what I'd advise you do:
Be thorough: while trying to select a project, take your time to go through the whole lists of projects to find the ones that match your skillset. During my contributions phase, I went through the list like seven times (over a period of some days) and ended up selecting like seven projects, out of which I eventually settled on one by continuously revisiting the list of chosen projects and each time, narrowing the list down.


Start early: Failure to start early means you are giving other applicants
the chance to get ahead of you, like deliberately taking 100 steps back while
participating in a racing competition (bad idea apparently)


Choose your fight wisely: Experienced warriors stay alive by knowing what fights
to stay away from. A quick rule of thumb is to select a project based on the number
of chat messages left behind by interested applicants. The bigger the chat, the
less desirable the project.


Understand why they need an intern: After you have selected one or two projects, the
contributions starts proper. while contributing, keep this question in
front of your mind, what does an organisation as big as this want from me? I am going to help point you in the right direction.
These open-source organisations need you not because you are a rock-star
programmer (though that certainly helps), but because they need contributors to
ensure the survival of the organisation as an open-source organisation. Show them
that you can be this contributor. Fix bugs, explore the project and report any
new issue, but at the same time, participate in the project and organisation's
channels, answer questions if you know them, ask questions if you need help. One useful thing to do to make sure the project is always on your mind is to star the project's github repo, this can help you get a feeling of how things are going with the project. What
they are looking for is a potential long term contributor who can step-in and
become a maintainer if for any reason the current maintainers stop. This last
part is so important you need to frame it and hang it where you will see it
every morning. (open-source organisations dedicate a significant amount of
resources to finding out potential long term contributors to the organisation).
It doesn't matter much if you are code Sherlock Holmes, if you are not a team
player and If you don't sell yourself as a potential long term contributor,
they might choose another applicant who does.
Final Application Phase
The final application is very much like the initial application except for one thing, the proposal.
Ask questions: Always ensure to ask about proposal ideas from your mentors,
they know what the project needs more at any particular time. It wouldn't make
sense to propose to give a car more speed when all the owners want is to make the
car fly.


Show technical knowledge: During the initial application, you are not required
to prove your technical skills. For this stage though, you need to convince
them you can deliver on the features that want in the project if given the
internship. Think deeply about it and try to prove you understand exactly what
is required of you.


Show organisation skills: Ensure that your project timeline is well detailed
down to weekly breakdowns.


Again, tell your story: For the essay part (like I said, lots of essays), ensure to
tell your story clearly. Don't be afraid to talk about money (it is an
important part of this internship). Explain what getting into the internship
means to you, how will it help your journey towards becoming a developer and an
open-source contributor?


Again, meet the deadline: Lastly, remember to submit your final application on time.
I hope you achieve your goal of getting into Outreachy and
ultimately, to become an established open-source contributor.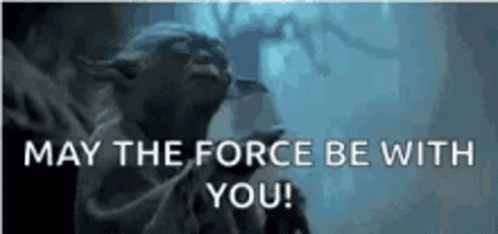 ---