E GO BE, Outreachy and Wikimedia
my journey as an Outreachy intern under Wikimedia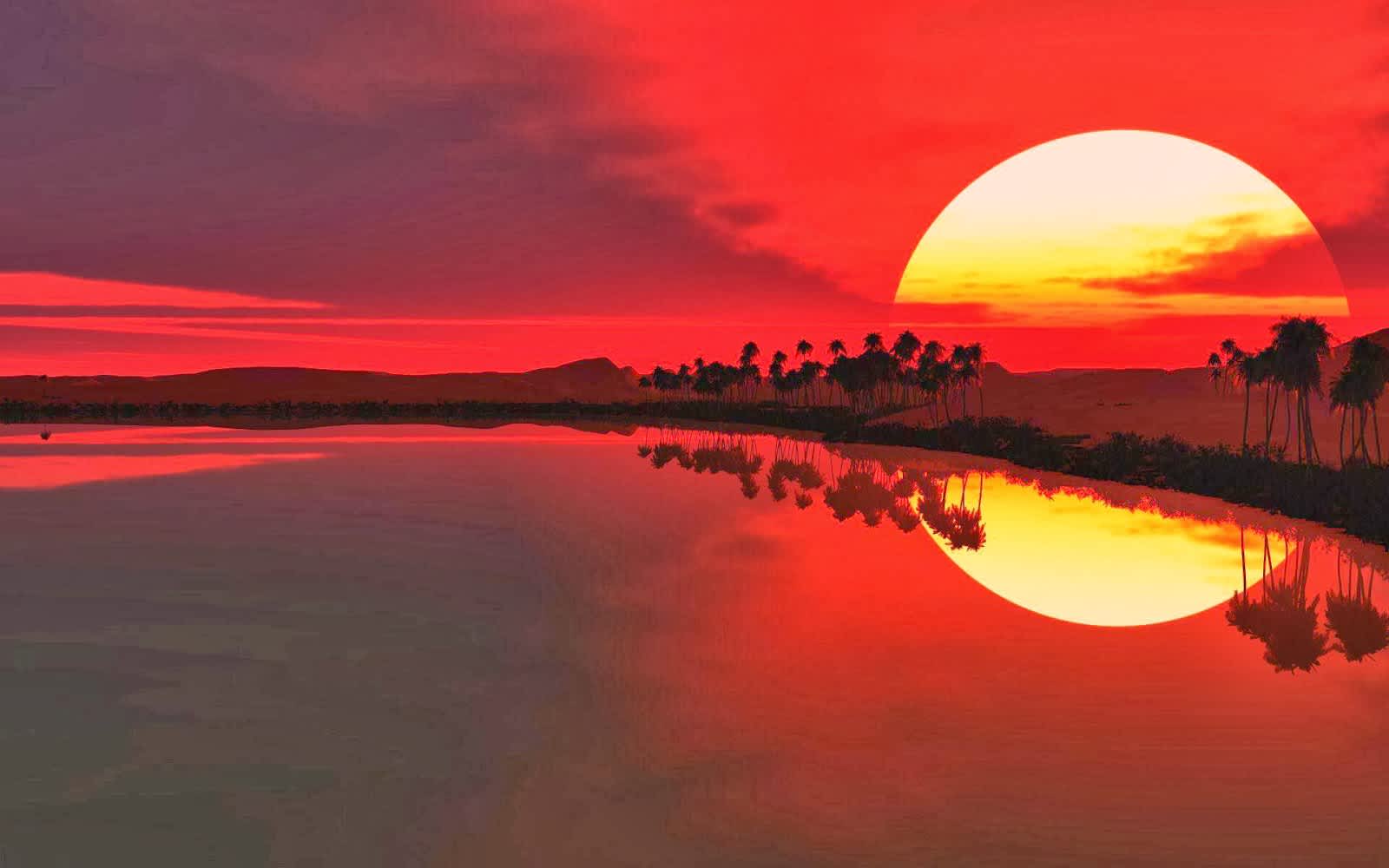 I am Raymond from Nigeria, an ex-outreachy 2020 full-stack web developer intern at Wikimedia Foundation.
As the sun has set on my internship at Wikimedia, I want to use this opportunity to talk about the Wikimedia Community and the project I worked on, the highs of my internship, things I am grateful for, encourage beginners who still feel inadequate, and share my hopes and where I'd be going from here.
Before I Begin, What Is Outreachy?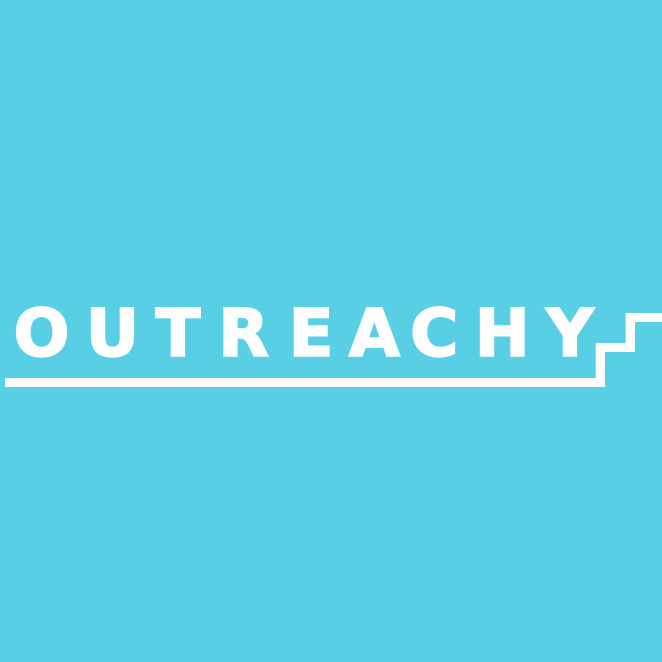 Outreachy is a paid remote internship program for the underrepresented in tech. You get to work from anywhere around the world on free and open-source software and paid for it. To learn more about Outreachy and how to apply, see my previous blog post on becoming an Outreachy intern.
Wikimedia Foundation And My Work On The WikiContrib Tool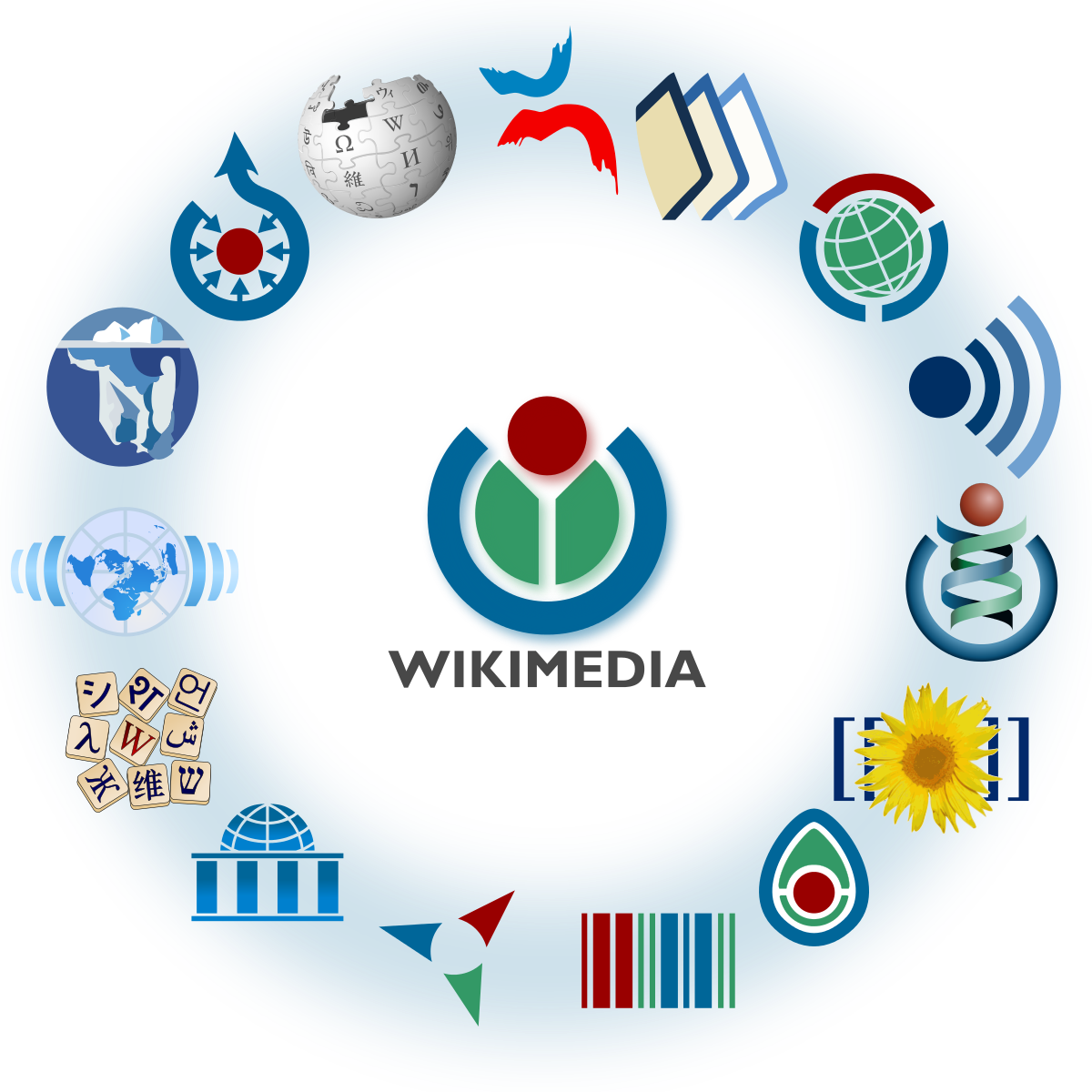 During my Outreachy internship, I worked with some awesome people at Wikimedia on the Wikicontrib tool. Wikimedia Foundation is an American
non-profit organization best known for creating Wikipedia and many more open knowledge projects.
My work on the Wikicontrib tool for the past few months has been challenging yet fun and fulfilling. Wikicontrib is the brainchild of one of my Outreachy mentors Rammanoj Potla. It is a platform used for visualizing the contributions of Wikimedia/ Wikipedia developers on Wikimedia code repositories hosted on various code hosting platforms. My work involved implementing various important features and fixing legacy bugs (and the ones I introduced too

).
The gif below is a demo of the tool and how it works.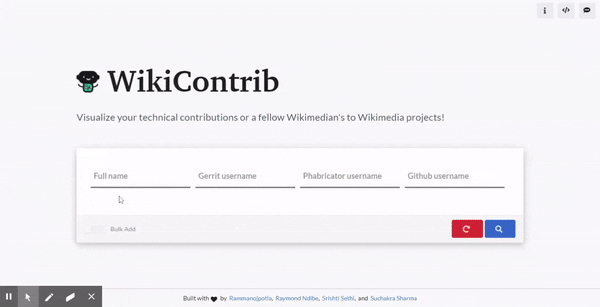 The Wikimedia Community
I had a great time working with the Wikimedia community. Several times during my internship, my mentor Srishti Sethi and Pavithra Eswaramoorthy organized calls for all Wikimedia Outreachy interns. These calls where fun-packed. We shared our progress on the various tools we were working on, the challenges we were facing, and encouraged ourselves. We even open-sourced our various skills, got a lot of nice comments about other things we are passionate about and planned for movie parties (all work and no play they say.........
)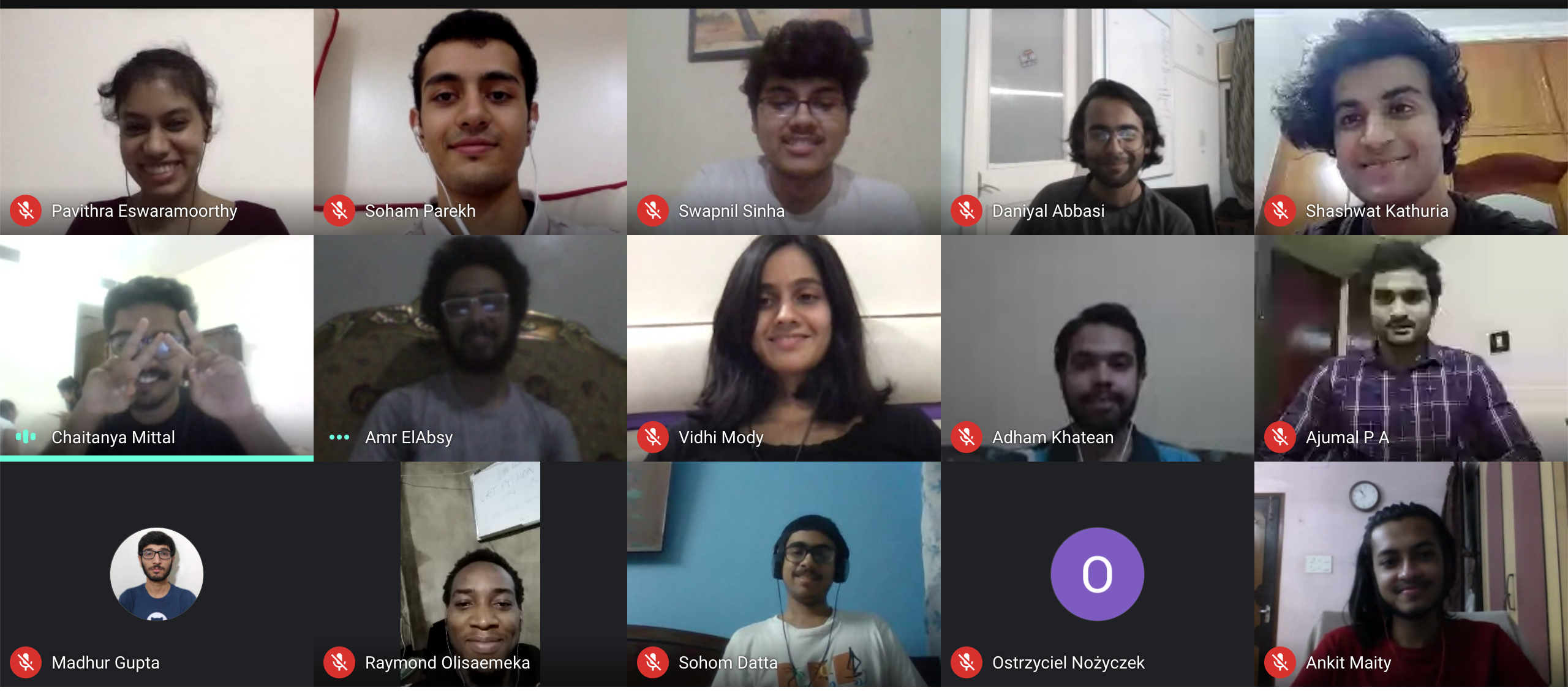 On my side, I had awesome mentorship sessions with my mentors Srishti Sethi, Rammanoj Potla, and Suchakra Sharma. They gave me a lot of support and helped me grow. I honestly wish I can continue working with them not minding the fact that my internship has ended.
to Outreachy, my mentors, and the whole Wikimedia community, these past few months have been one of the most memorable. I totally enjoyed my internship and contributions to the open-source movement and I am grateful for the opportunities that you gave to me.
To Every Potential Intern
This is an opportunity you wouldn't want to pass by!! If you are still unsure of how to go about applying, I wrote a blog post that is basically a guide on how to get into Outreachy internship. You can also reach out to me @CodeBlooded_JS on twitter, or any other past Outreachy interns. If you do decide to apply, do consider contributing to Wikimedia projects (YES THIS IS A SHAMELESS PLUG!!, I totally enjoyed my internship at Wikimedia and I believe you will too).
Where To Go From Here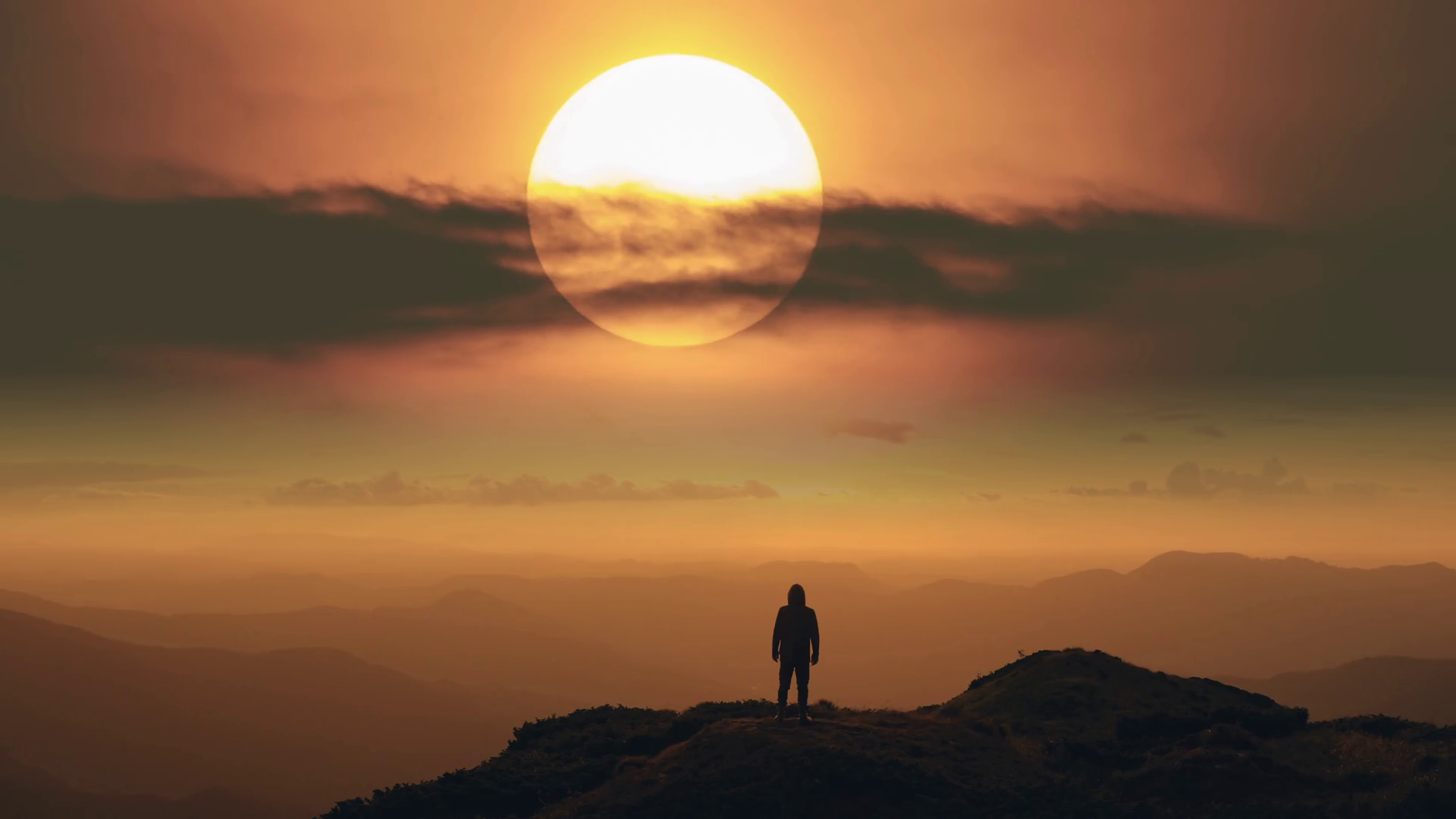 The past few months have been fun, challenging, and memorable, but it is time to search for my next challenge. In the coming days, I hope to get a job as a full-stack web developer working with awesome open-source tools like react, Django, and others (if you are a recruiter, this is a subtle attempt by me at pitching myself to you. please hire me !!!

). I will of course continue contributing to open-source tools and seeking out new and challenging personal tools to build in the spirit of open-source.
---